Testimonials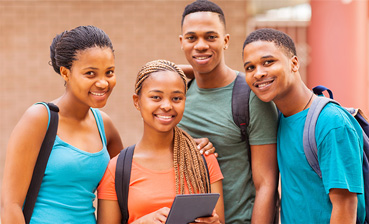 "Awesome class! The professor is very knowledgeable and prolific of the Word of God. She teaches under the anointing of the Holy Spirit, and engages the class in spirit-led discussions, activities and assignments. Since being enrolled in VLBI, I am more knowledgeable and have a deeper understanding of the Word of God.
I HIGHLY recommend this college to anyone who wants to grow spiritually, obtain an in depth understanding of God's word, and develop or enhance your ministry or role as a christian leader."
- Dr. Anita Harris, Doctoral Program
"I am so thankful to be a student at Victorious Living Bible Institute. My wisdom, knowledge,and understanding of the Gospel has increased tremendously since enrolling as a student. Dr. Renae Sellers is a phenomenal teacher!!! Enroll today!!! You will not regret it!!!"
- Angela Myers Cooper, Bible Diploma Program
"I thank God for Dr. Renae Sellers' vision for Victorious Living Bible Institute. I can honestly say that I am enjoying this learning experience. The way Dr. Sellers breaks down the Bible word by word gives us a great outlook of God's plan and Jesus' mission as we understand the Power Principles, while building faith, unity, love, forgiveness and maximizing our ministry. I give God all the glory for VLBI. I can't wait to get started on our next class."
- Love, Sis. Monique Flanagan, Bible Diploma Program
"Awesome! Awesome! Awesome teaching of the Word of God. Dr. Renae Sellers is an awesome and anointed teacher. I recommend anyone who wants to know the Word of God to sign up for VLBI. It will change your life!"
- Tyrone Harris, Associate of Arts Program
"Pastor I count myself blessed by being one of the first VLBI's student here in Kenya,Kitale campus. My first classes were awesome. God is really touching my life in a way I can't even explain. Am being equipped and hope by the end of my studies, I'll be what 2 Timothy 2:15 wants me to be. May God bless you for heeding to this call of equipping God's servants."
- Arthur Mbako, Bible Diploma In Christian Ministry, VLBI Kenya (Africa) Campus